About
The FSG International Financial Program (IFP) was established in 2006 and has proven to be a great experience for students and a great success for companies. Previous research destinations include Argentina, Malaysia, Mexico, Costa Rica & Panama, Brazil, Colombia, Vietnam, Cuba, India, Tanzania and Peru. The destination of the IFP 2022 is Chile! The participating students are active in the fields of Economics & Business. Our students have a high level of financial knowledge, are internationally oriented and have research experience. 
The IFP has a unique setup in which students not only conduct research, but also participate in the preparation of the trip. Therefore, students are recruited in an early stage. The setup of the IFP is elaborated below.
Training & Acquisition phase (September 2021 – January 2022)
The training & acquisition phase starts in September. From this moment on, the students are actively involved in the project. During this period the students are trained in order to acquire the necessary skills and knowledge in the field of acquisition, consultancy and research. This will be achieved by means of lectures, workshops and training sessions. Next to this, the most important task during this phase is to sign contracts with interested companies.
Desk research phase (January 2022 - April 2022) 
In January the research groups start with their project. From this phase on, the students cooperate with the professors in order to guarantee the quality of the research projects. For over three months the students actively engage in the research, set up a research framework in cooperation with the companies and determine the contents of the research
Field research phase (April 2022 - May 2022) 
In the second week of April, we will head to Chile. This phase of two and a half weeks will be marked by conducting research, which will mainly consist of visiting companies, taking interviews and gathering information. During these two and a half weeks of field research, the students will be supported and guided by the professors. 
Reporting phase (May 2022 - June 2022) 
After returning from Chile the research groups process the gathered information and write a report. In June, the groups will present their findings to the companies.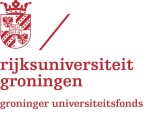 The International Financial Program is made possible by the Groningen University Fund.